Hi, welcome to OffbeatRVing!
We are Adrian and Kat Rodriguez. Until recently we were living the standard American lifestyle in Austin, TX – paying for a large mortgage, tethered to the cubicle in high-tech corporate jobs, living for the weekends and two weeks of precious vacation a year.
First Step Outside of "The Box"
The inner voice telling us there is more to life than the 9 to 5 grind was getting more insistent.  We knew we needed to take back our lives. After beating back a heavy dose of fear (stepping outside the norm can be scary) we made the decision to sell everything, including the house, cars and most possessions. The goal – become fulltime RVers…indefinitely.   Whew! This first step took a big load off our shoulders.
Things Get Real
The next steps demanded more than theoretical daydreaming out of the necessity to earn a living while traversing this beautiful country.  We started the journey piecing together an income doing freelance work.  On our fifth month on the road we had the good fortune of being asked to join the Linux Foundation.  This amazing opportunity has allowed us to stay in our career fields but given us the freedom to work 100% remote.  A dream situation.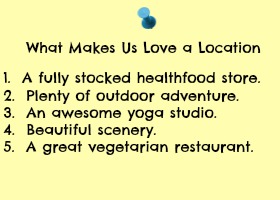 The beauty of this plan is the flexibility it affords us.  We keep our expenses to a minimum and have a 'just in case' fund.  We now have the latitude to decide what our journey looks like.  Will we be skiing in Utah for the winter, surfing in California during the summer, or hiking the Colorado Rockies in the fall?
Standing Outside "The Box"
We created this blog to share the tales of our adventures, hoping our ideas will help you in your travels whether they be full-time or the occasional 'mini' getaway.  Regardless, we hope you will leave the site with a dose of 'out-of-the-box' thinking.
Our Manifesto – Travel Always. Live Healthy. Tread Lightly
About Kat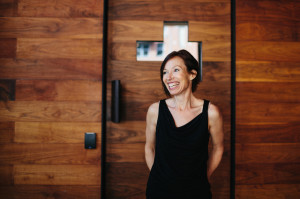 I have been an endurance athlete for many years, after college completing multiple marathons, adventure races, mountaineering expeditions, and triathlons, including the Ford Ironman. I also worked in the summer months as a whitewater rafting guide on the Colorado River and as a certified ski instructor during the winter for several years. I routinely practiced yoga to balance these athletic activities.  This started from a purely physical motivation and grew into a much deeper yoga practice, changing the way I approach my life. These passion's led me to pursue a career in yoga, health and wellness, obtaining a 200-Hour Yoga Instructor Certification (KRI) as well an ACE Personal Training Certification.  For many years I focused solely on teaching and coaching.  For the last few years I melded this work with a corporate high-tech career.  Now a new chapter has begun and I can say with certainty that sharing my knowledge of fitness, yoga and healthy nutrition with you will be a big part of the story!
About Adrian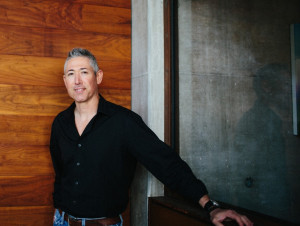 Uggg…I really hate writing about myself, but here goes. I grew up in a family where passion for music, travel, photography and laughter were the foundation.  I'm bilingual (English/Spanish) and took advantage of this after college, spending well over 15 years in the hi-tech industry. Because of my love of traveling, instilled by my family, I knew I would always have wanderlust.  In my heart, photography and traveling were my true North.  I've traveled around Central/South America and Europe but knew little of North America.  It wasn't until I met and married Kat that my true passion for life, photography, Yoga and travel would emerge with a vengeance. Yeah, you could say I fell deeply in love with Kat.  I'm a travel freak, professional photographer, an avid triathlete (Kat is both my coach and mentor), a 200hr certified Yoga instructor and an all around DIY'er.  Oh, and we're both Type-A's.  Completely in love with our daughter Sophie (our Westie) since the day she was born. People who truly know me know I want nothing less than to make everyone around me…happy.
About Sophie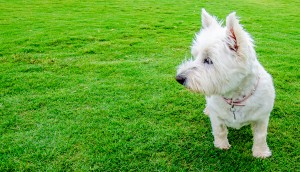 Hi!  I'm Sophie – a West Highland Terrier or Westie for short.  I love long walks on the beach, dancing in the rain, soft music and candle lit dinners. BAHHAHA JUST KIDDING!!! Give me a long hike, some squirrels to chase and a handful of treats and I'm one freak'n happy dog!!!!  My job?  To keep this pack in order.  There's nothing better than traveling to new locations and sniffing (I mean meeting) new dogs. Traveling the country and never smelling the same tree twice!! – heaven!!  Remember – Travel Always. Live Healthy. Tread Lightly.
Thanks for stopping by!
Kat and Adrian + Sophie
Travel Always. Live Healthy. Tread Lightly