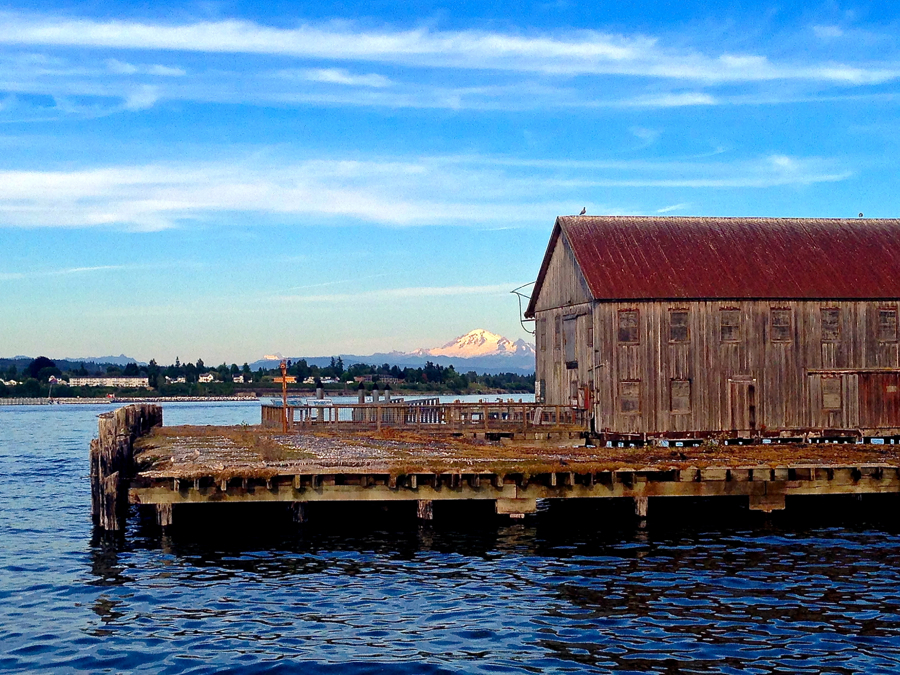 WHAT WE LOVED ABOUT BLAINE
OUR ADVENTURES
The Heliotrope Ridge hike led to an absolutely breath taking glacier.  One of our all time favorite hikes!
We hiked along the beautiful coastline at Deception Pass State Park.
We got very lucky to be in the area when Lummi Island hosts it's annual art tour.
We spent a day steeped in history at Fort Casey State Park.
The summit of the Oyster Dome hike, off of  Chuckanut Drive (which meanders along the coastline affording beautiful views), offered 360 views of the area.
Lake Paddon is a secret gem in the Bellingham area with several miles of trails for hiking and mountain biking. It is a popular place to paddle board and kayak during the warmer months.
FAVORITE RESTAURANTS
Blaine itself doesn't have a lot to offer in the way of restaurants but Fairhaven which is 30 minutes south had several places we visited regularly.  Fat Pie had delicious pizza, our favorite being the Chicago Style deep dish.  Pepper Sisters makes a great soul-warming Posole.  When the weather turned cold or rainy this was the first place we headed!  Both Fat Pie and Pepper Sisters were very willing to accomodate vegan request.
WHERE WE STAYED
We stayed at Lighthouse By the Bay for about 3 months and during that time we got to know many of the folks with permanent pad sites.  Most of them were Canadian, visiting mainly on weekends.  They were super friendly, giving us the feeling of being part of a community. The owner, Amy, was very accommodating and helpful.  We were within walking distance to the bay and the state park.  The sites are a bit shabby but overall we give this RV Park a thumbs up (4/5 rating).
OTHER FAVORITES IN THE AREA
Anytime Fitness met our needs just fine.  It had plenty of equipment and never crowded.
We could spend hours in the well-stocked and inviting Village Bookstore.  Best part – they allowed dogs inside!  Their cafe had vegan options for lunch or an afternoon pick-me-up.
The Community Food Coop had an amazing selection of local organic produce.  We also enjoyed sitting outside at the cafe enjoying a tea and listening to seagulls banter with each other.
The folks at Fairhaven Runners and Walkers were always happy to chat with us about hiking, biking and running options in the area.