Bryce Canyon National Park, located in southwestern Utah, is a collection of giant natural amphitheaters or, more notably, a group of geological structures called "hoodoos."  Nature uses its sculpting tools-frosts, thaws and river erosion- to chisel the hoodoos into fantastic shapes, challenging the limits of our imagination.
The drive to Bryce takes you through Red Canyon, teasing you with adventures that are still miles away, down a road and through a mountain tunnel.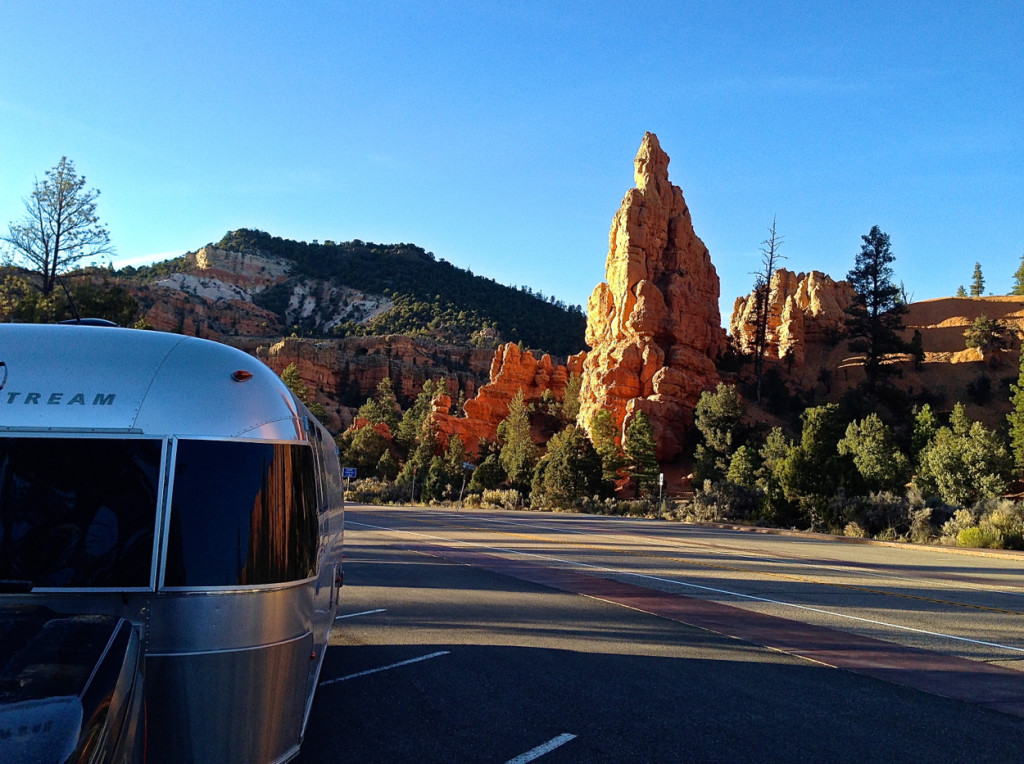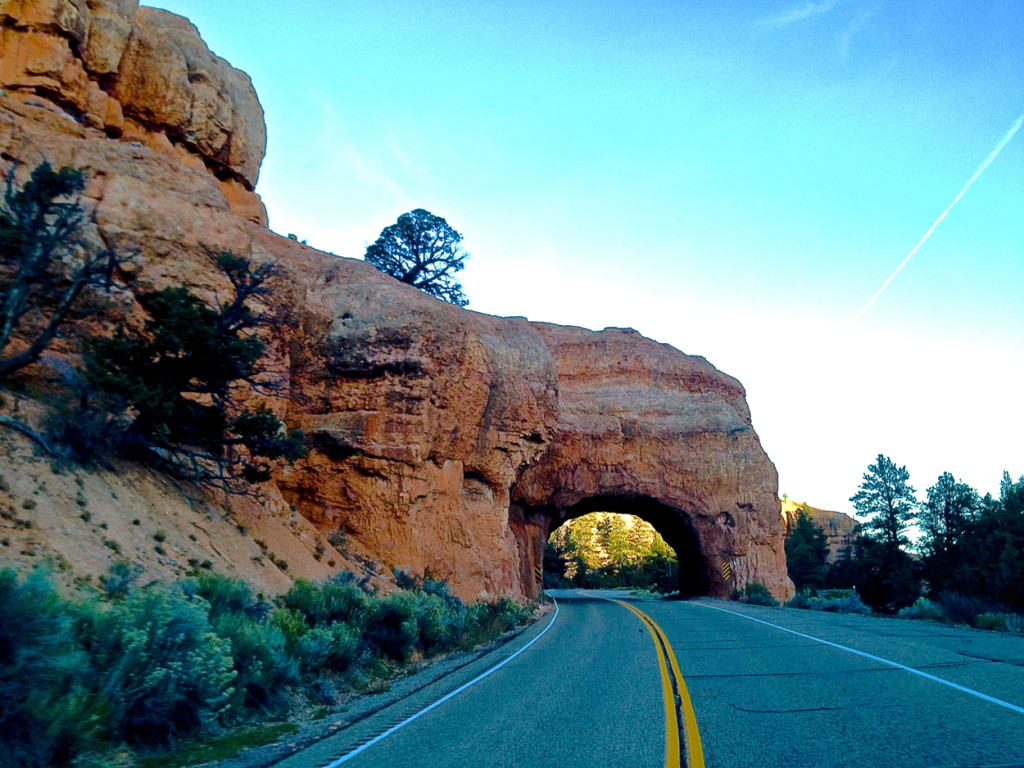 Camping at Ruby's Inn was nothing less than peaceful; parking beneath 30-foot pines and open skies. The park offers full amenities but you'd swear you were wild camping (boon docking.)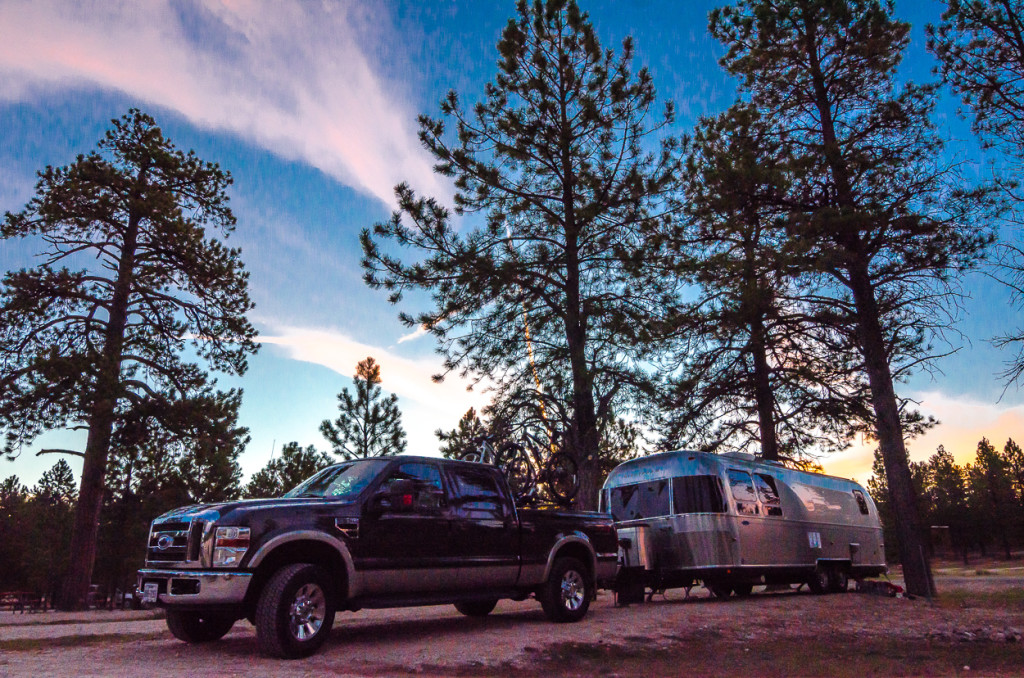 Ruby's Inn itself was a treat – a fun place to eat and shop.  It's a log cabin on steroids.  Great shopping, restaurant, swimming pool and stuffed-animal heads galore.  I mean, where else can you find Scooby snacks while a Cougar stares you down.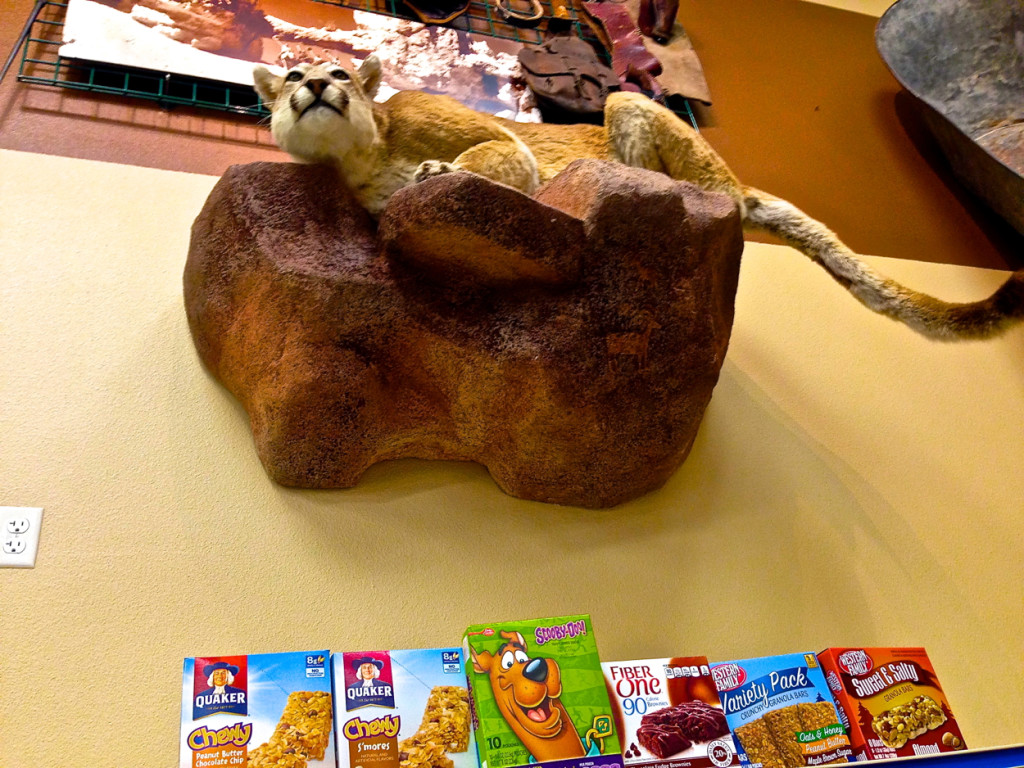 And it all begins with a spectacular view of the canyon just before starting your decent.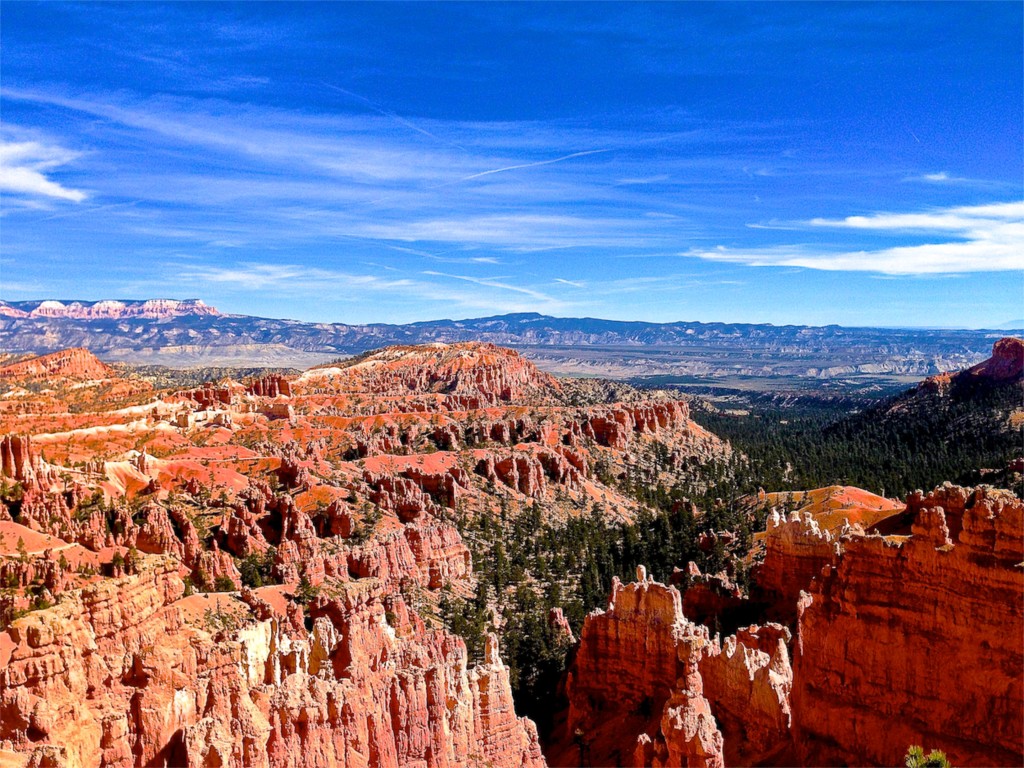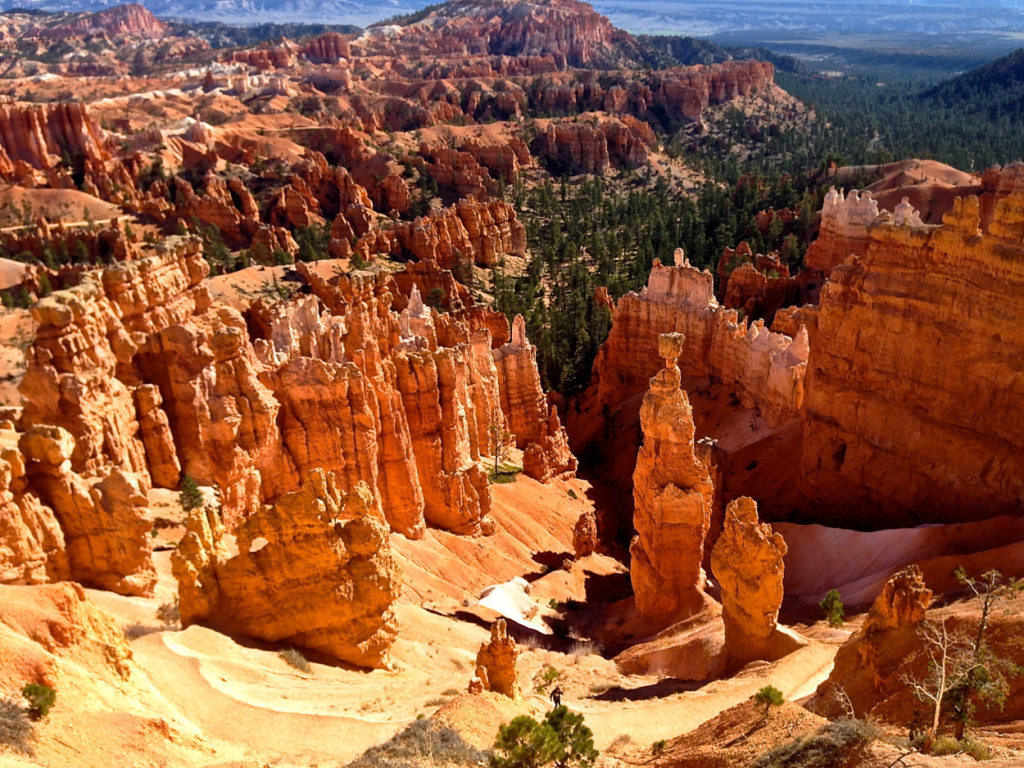 No matter where you send your gaze you will find mother natures art.  Take your time…look around.  You'll see her every brush stroke, her hands molding the rocks and trees.  Art in it's truest form.  It's tangible.  It's an ever changing landscape with each passing year leaving its unique signature.  The wind, the rain, the snow and even our very existence helping to change it…forever.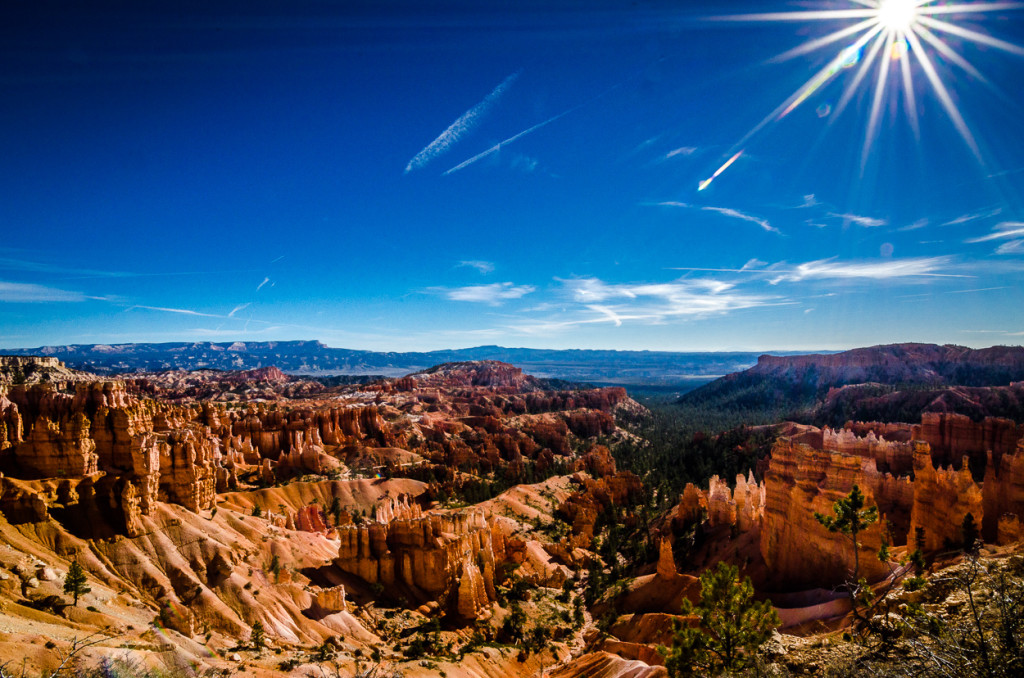 Walk through a doorway…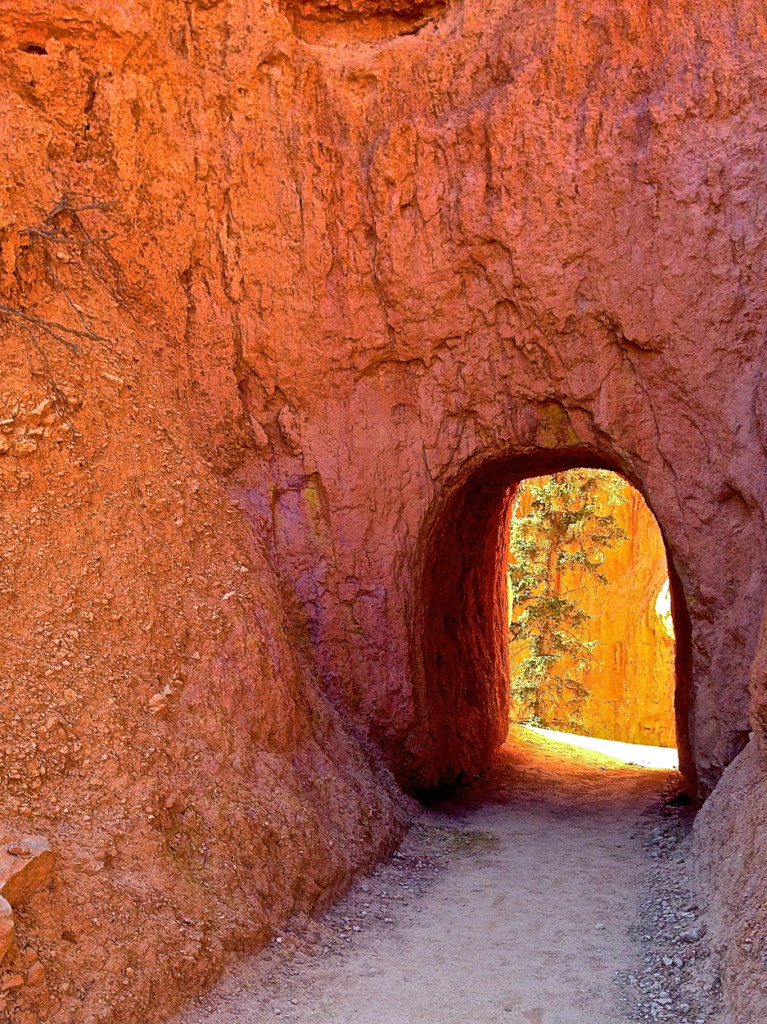 …and allow your imagination to run wild.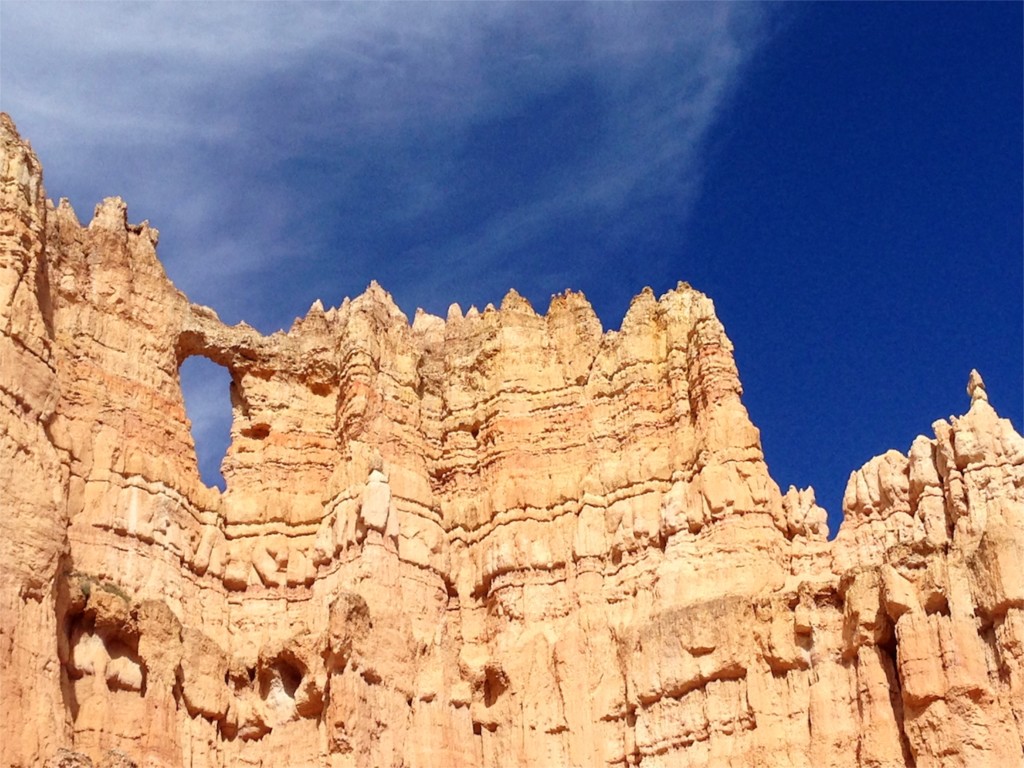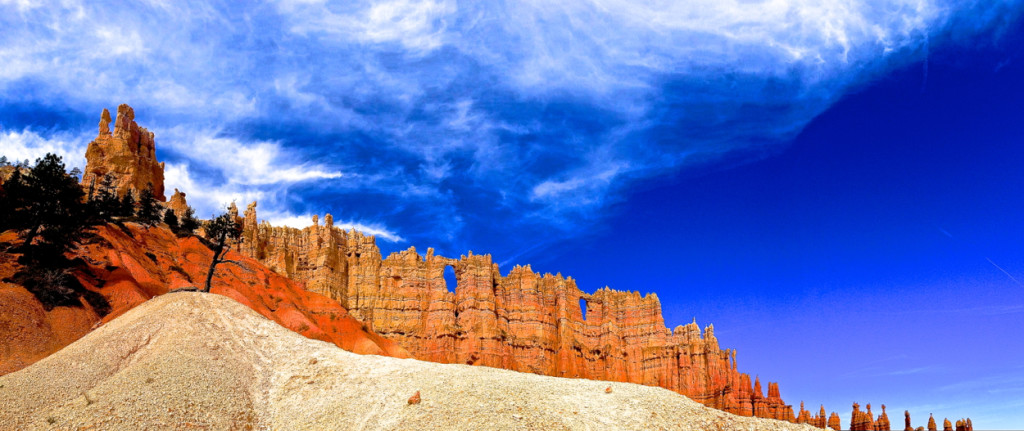 A tree struck by lightning under a blue sky can be beautiful when viewed with an open mind.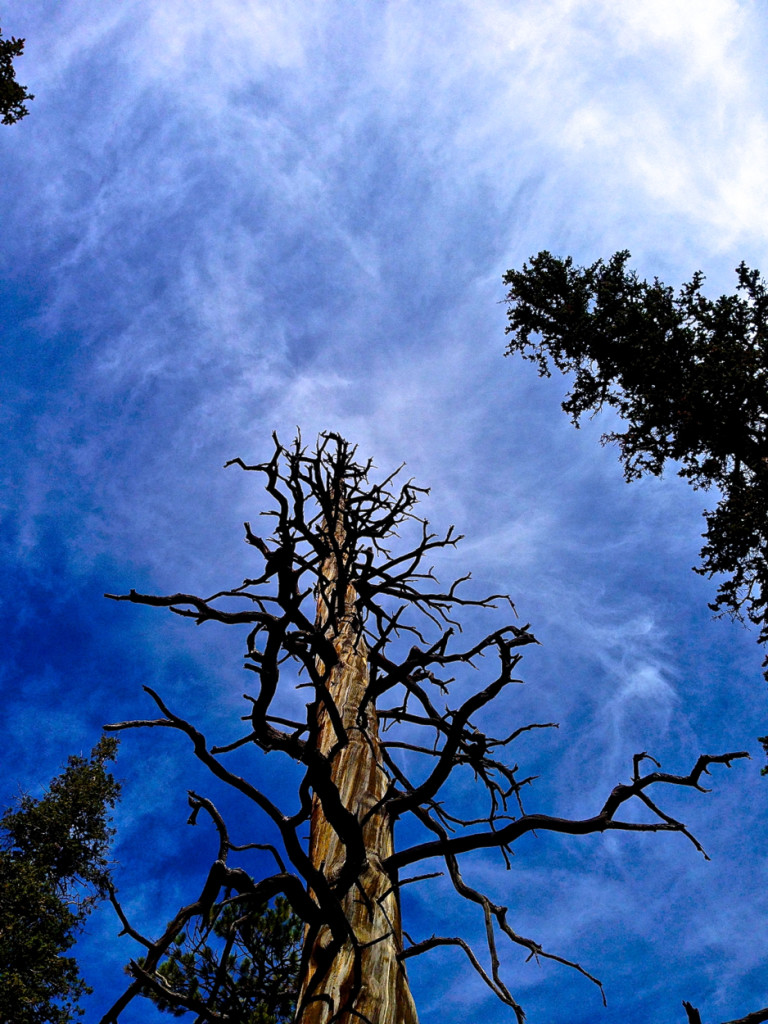 Or, maybe, just maybe, you'll see a tree dancing in the wind.
Listen for the music…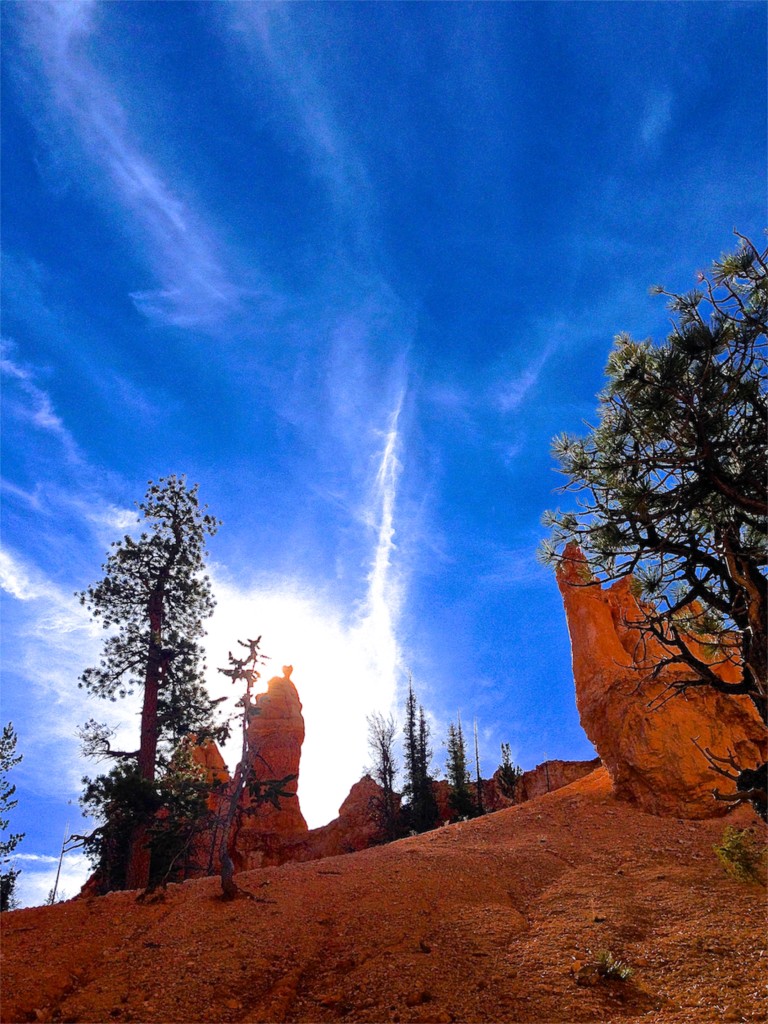 …it's around every corner
And down every path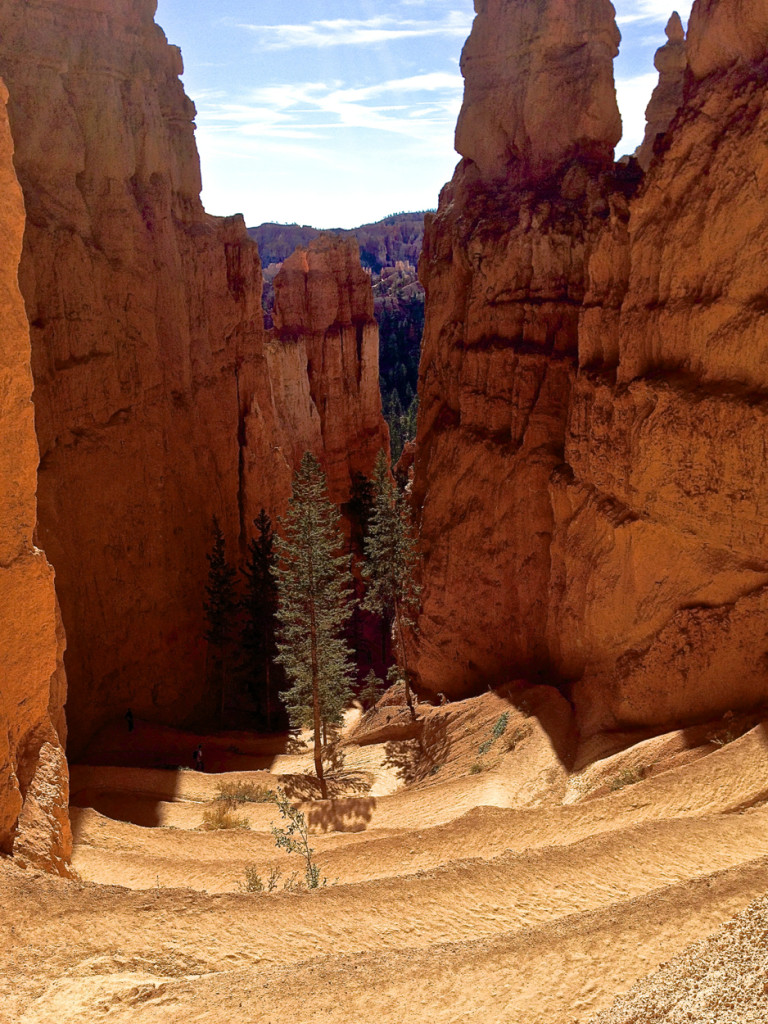 Tree's performing yoga?  Why not!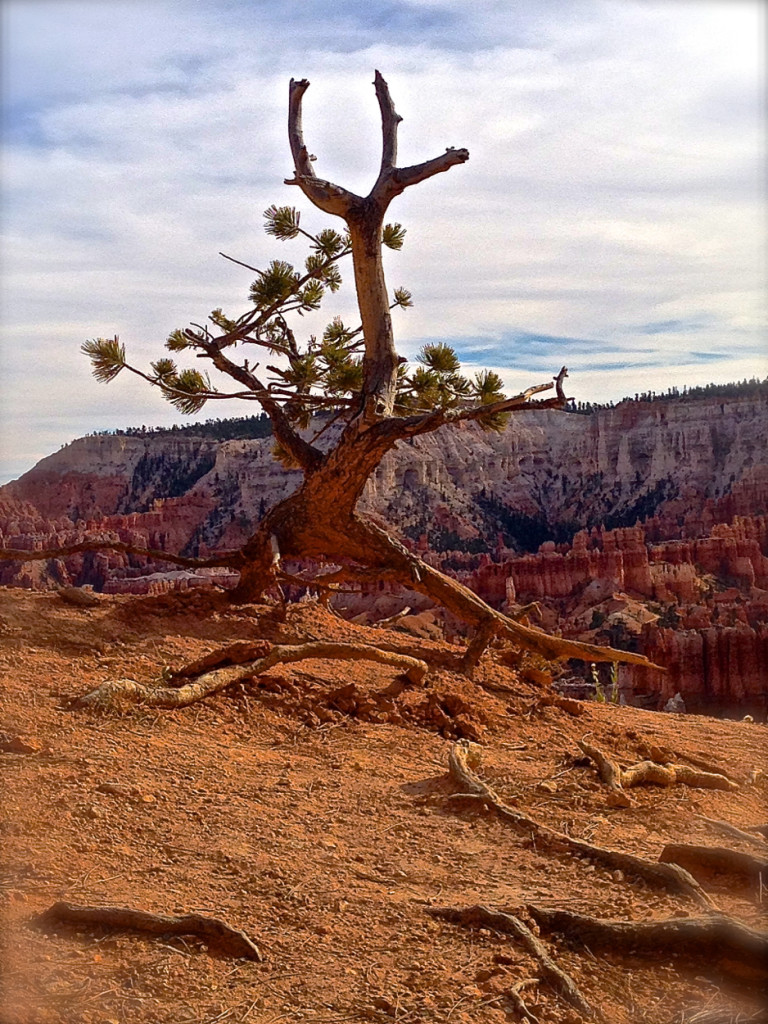 Tell us about your adventures in Bryce Canyon.  Especially when you allowed your imagination to run a bit…wild.
-adrian
(photos by Adrian)