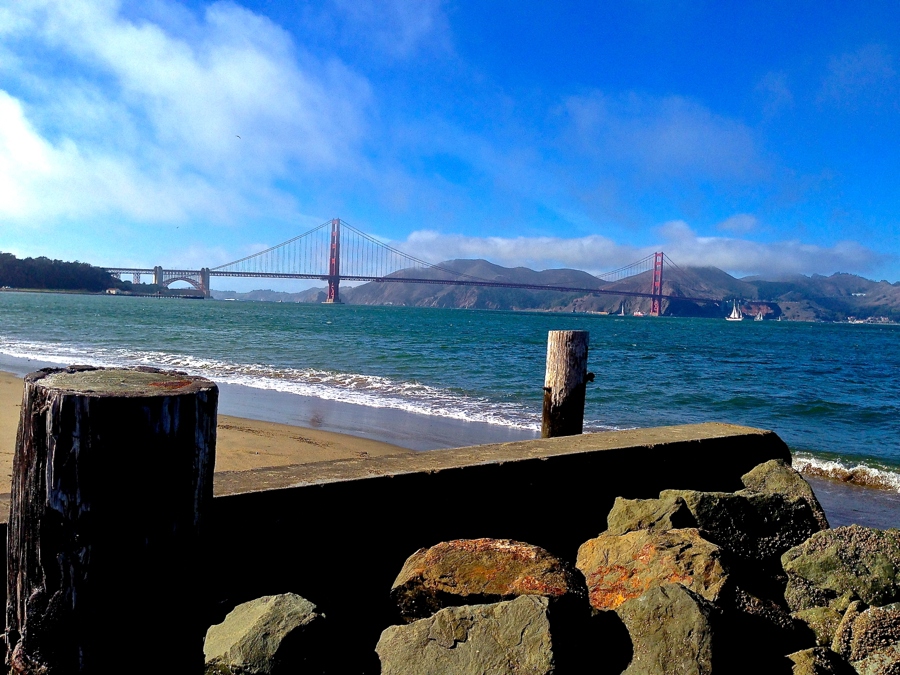 WHAT WE LOVED ABOUT SAN FRANCISCO
OUR ADVENTURES
We turned a "typical" workday into an adventure by touring the De-Young Museum in between getting some work done in the bright and inviting cafe.
We visited most of the typical tourist sites in the San Francisco area; China Town, Japanese Tea Gardens, Golden Gate Bridge, The Pier, etc… but our truly favorite days were spent in the quaint Sonoma Valley town of Healdsburg.  The town has a bustling square full of galleries, wine tasting bars and shops.
We enjoyed our visit to Banshee Wines where we were expertly guided, but in a laid back, fun way, through a superb wine tasting.  We spent  hours in the Shed wine tasting, enjoying fresh, healthy food, and browsing the eclectic inventory.
A visit to the 'off-the-beaten path', Armstrong Redwoods State Natural Reserve, gave us the opportunity to walk amoungst the giants.
FAVORITE RESTAURANTS
Gracias Madre served, hands down, the best vegan Mexican food we've ever eaten.  From their unassuming location on Mission St they appeared to be a little hole in the wall but as soon as we entered through the gates we realized this was a hip restaurant popular with the locals.
Judahlicious serves great raw food and amazing smoothies.
WHERE WE STAYED
Novato RV Park was centrally located between the wine region and San Francisco.  This worked out well, allowing us to spend time in Napa, Healdsburg, and San Francisco.  This was by far the most expensive place we've ever stayed but not surprising for California.  It was also the place with the least appeal.  Basically a parking lot.  (rating 3/5)
OTHER FAVORITES IN THE AREA