Zion National Park, Utah's first national park, is steeped in a rich history of Native American and pioneer life. Just as they must have been, we were in awe of the massive sandstone cliffs, river, plants and wildlife.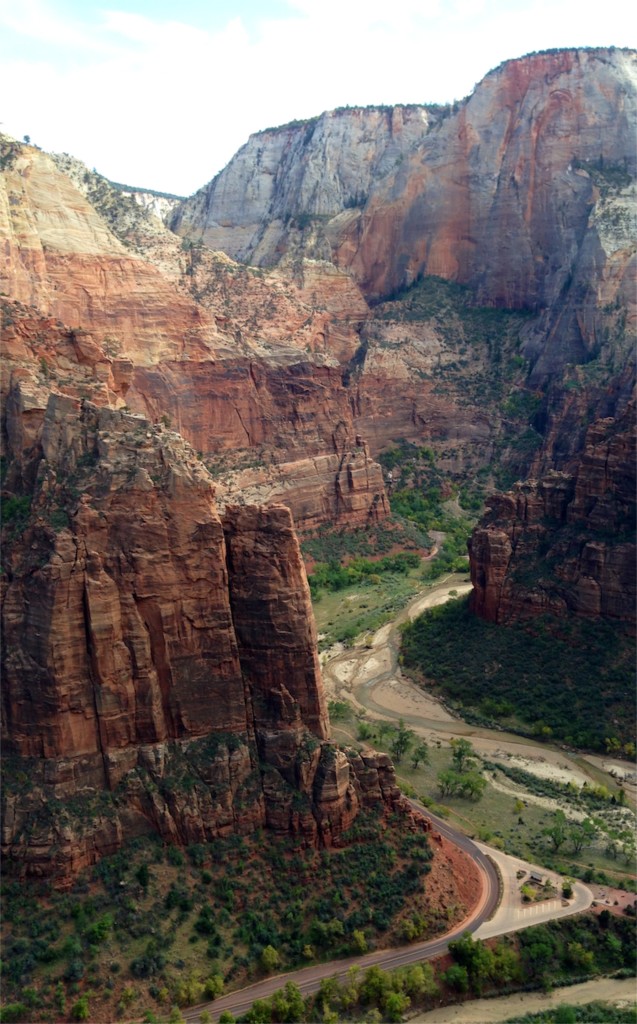 Zion is another beautiful place on this amazing planet created by nature. For the past 240 million years the flowing waters of the Virgin River have been carving a winding pathway through Zion leaving behind one of the worlds most gorgeous canyons.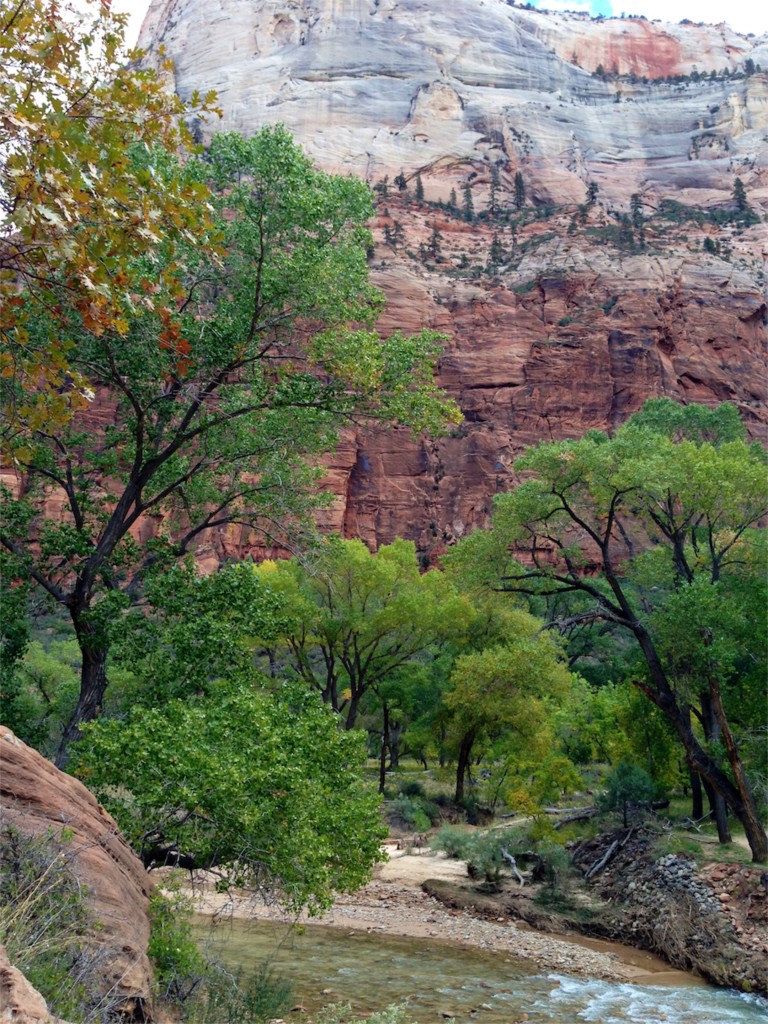 Our adventure began by getting Lady Jane settled at the Zion River Resort.  What a beautiful and fun campground – fun times with fellow RV'ers the night we pulled into our spot – think singing, drinking, eating and great story telling.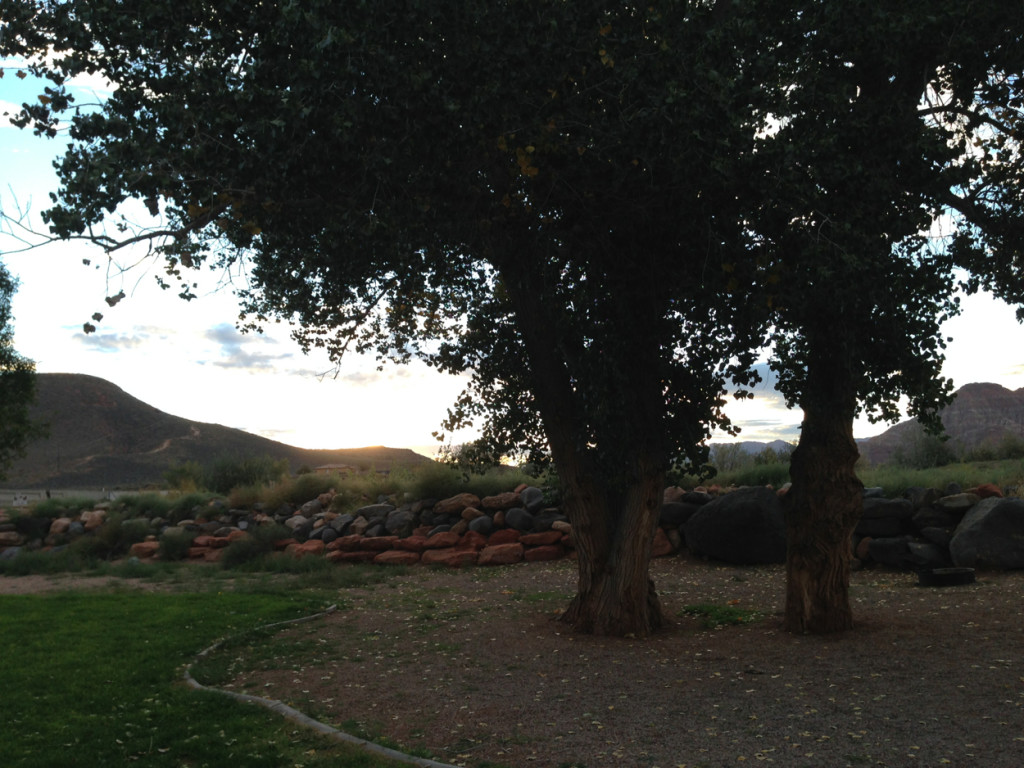 We woke the next morning to an absolutely breathtaking view, such amazing rock formations.  We couldn't get on the trails fast enough…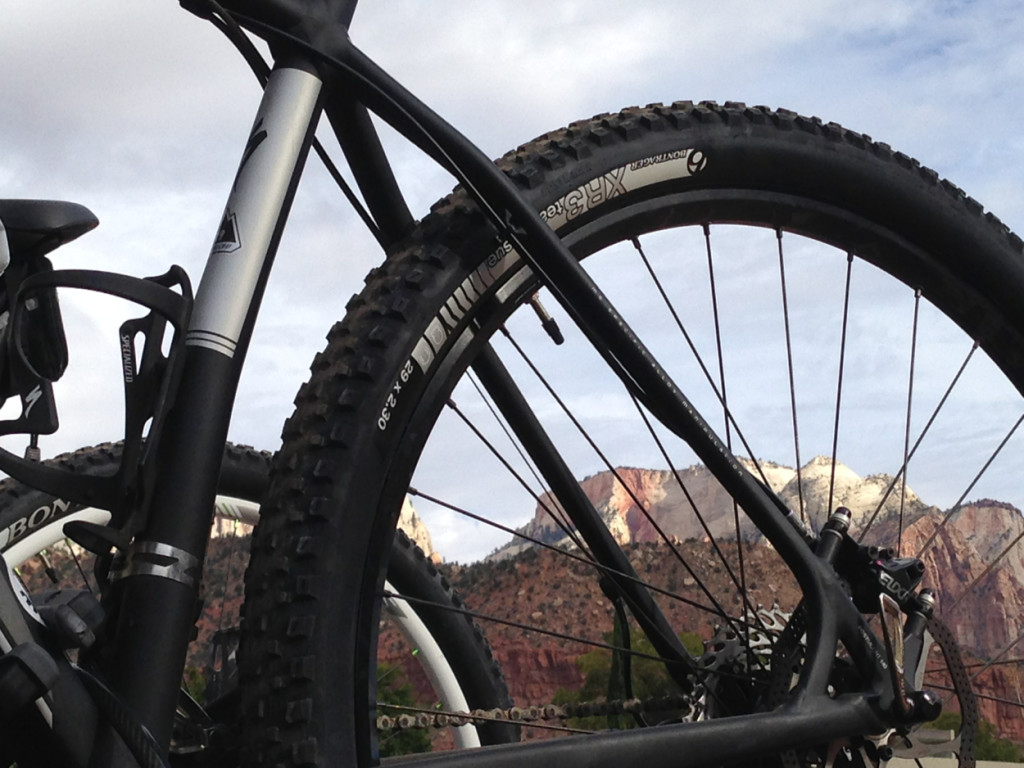 We fell in love with Springdale, the town just outside the park gates.  We have to admit feeling a little jealous of those calling this place home.   Seriously, could you imagine having this view through your window?  Actually, it's the view from the grocery store, but still, WHAT A VIEW!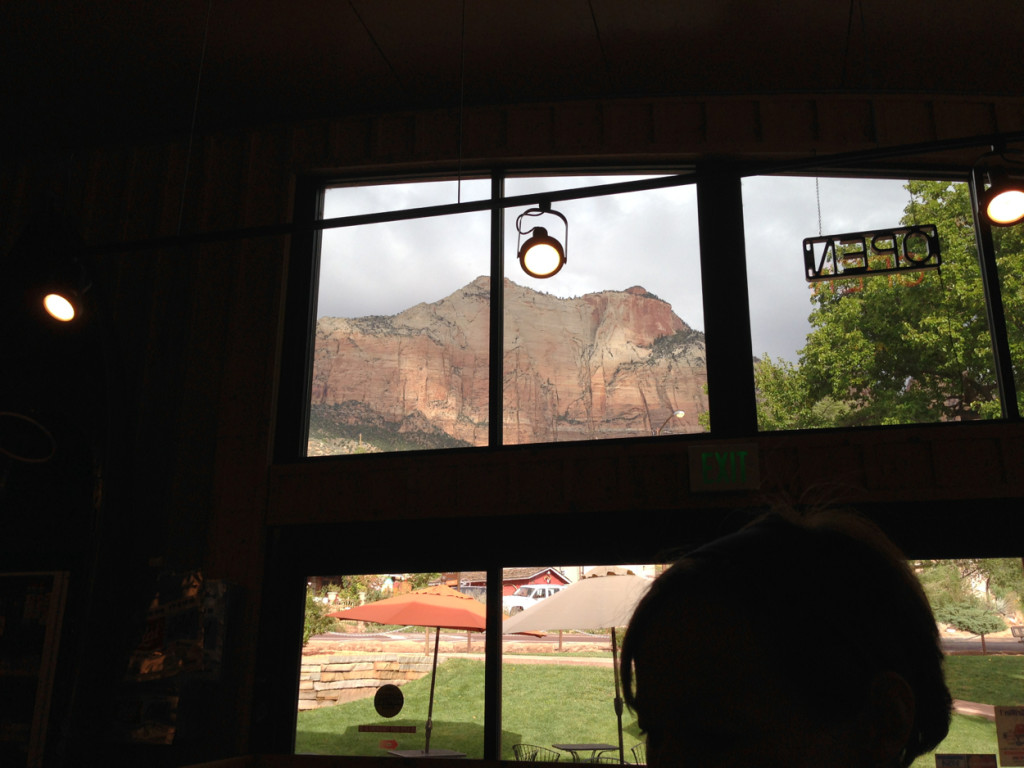 We enjoyed eating at Café Oscar so much that we returned twice.  They offer fresh vegetarian options with portions large enough to satisfy anyone after a long day of hiking.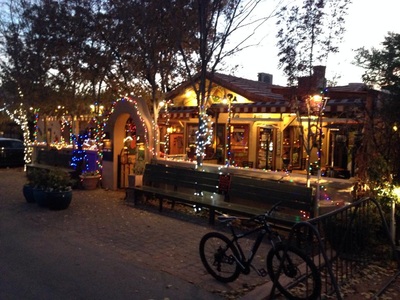 On our first day we hiked Angels Landing trail.  The steep hike up is a perfect opportunity to take in the park's grandness as well as meet some interesting people.
Once at the top we continued on the West Rim Trail.  This lesser known trail allowed us to escape the crowds and experience the quiet peaceful nature of the park…and a little Yoga.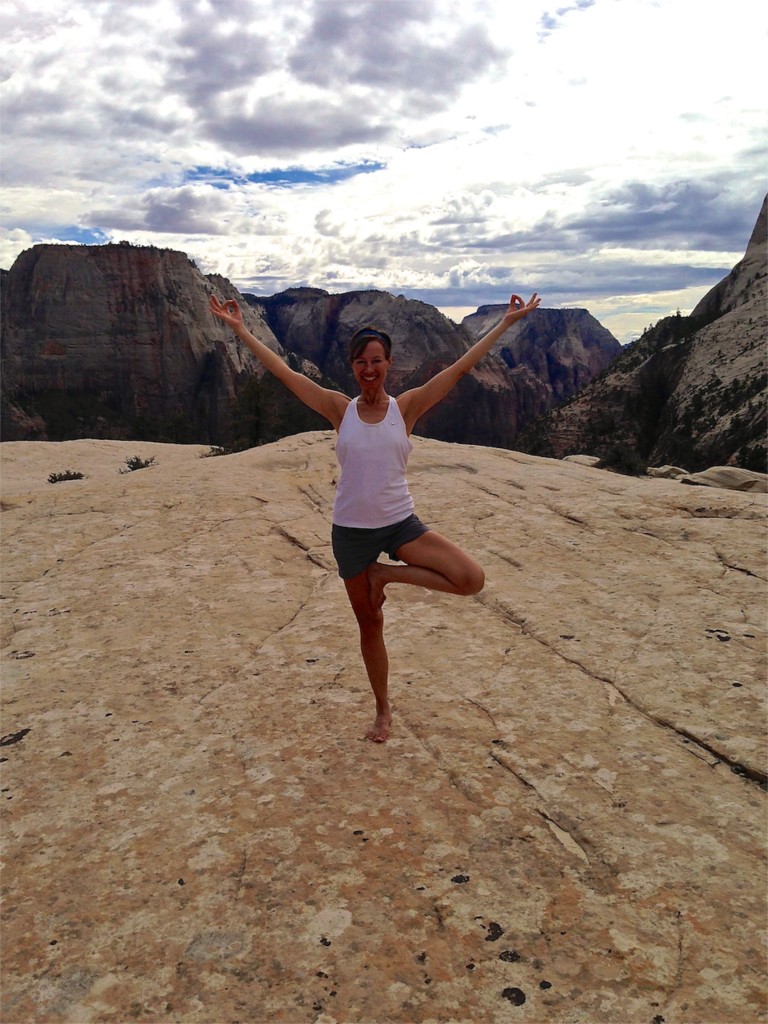 The next day we took on the East Rim Trail.  The miles of hiking gave us a peak at some beautiful plants.  Turns out these copper-colored trunked plants are called Manzanita – you have to see them to truly appreciate the color.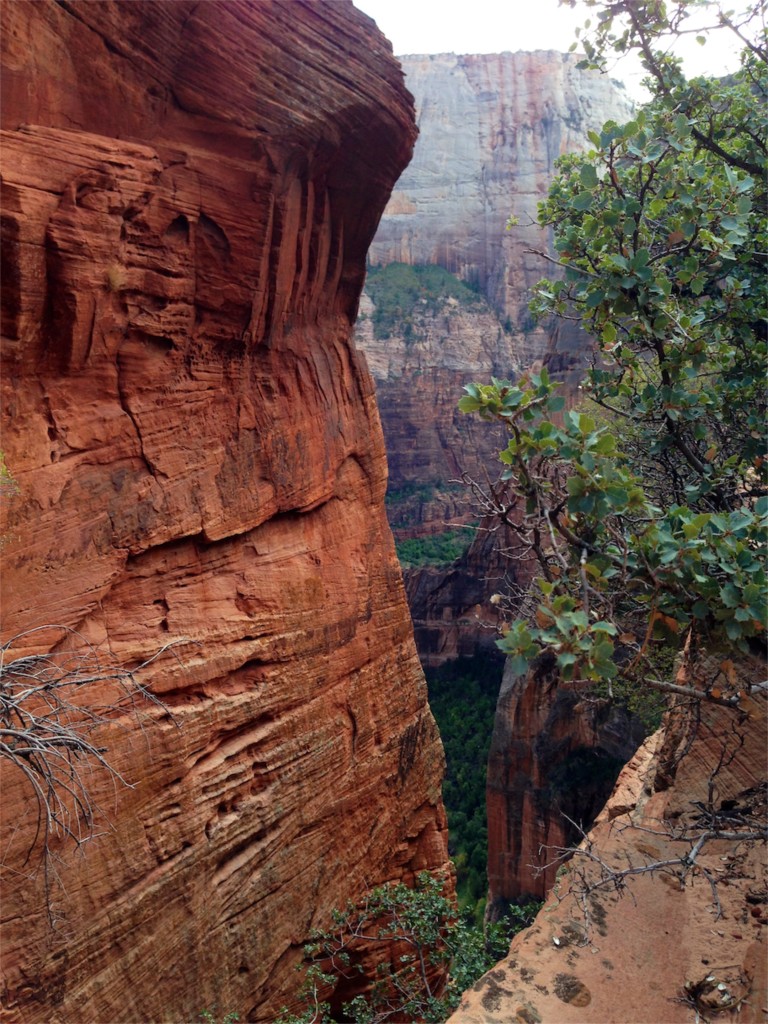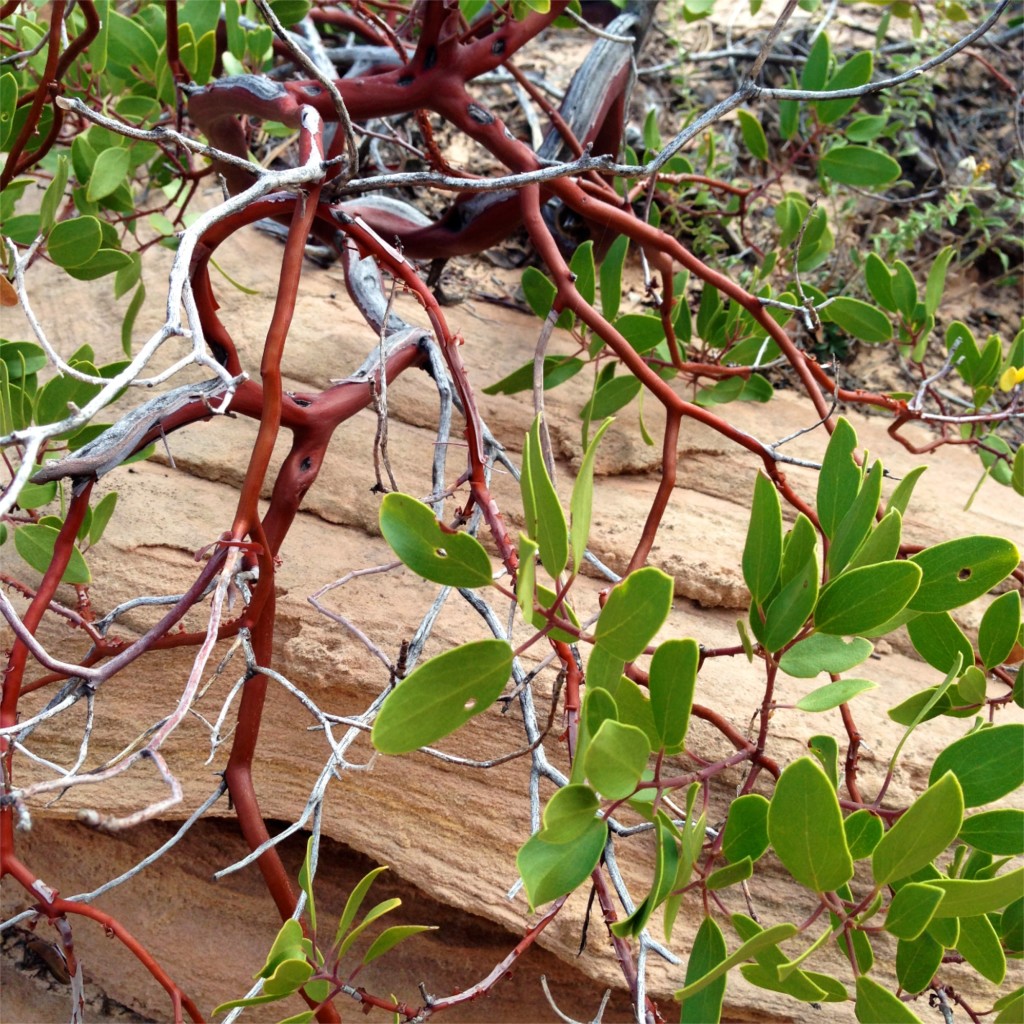 Ok, what is with these awesome little chipmunks! They are everywhere.  Ha!  I actually found myself naming them as we hiked.  Once we realized how many we would see, we just settled on calling them all "Chippy."  They are too cool!
Zion is now on our list of places we have to see again!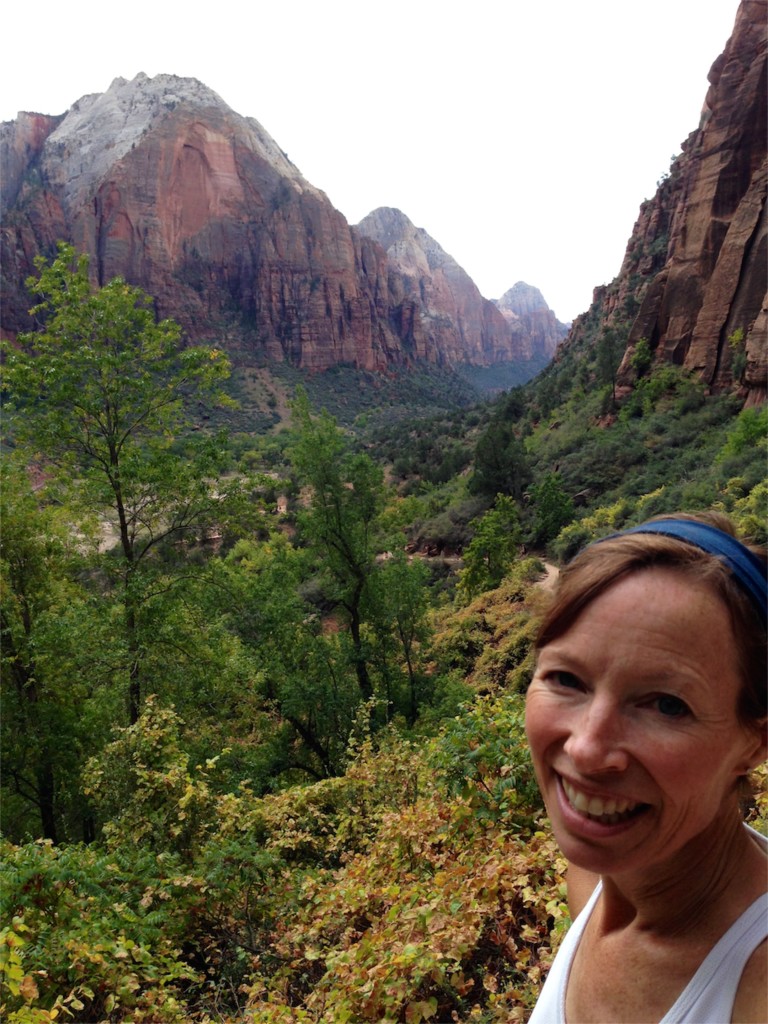 -adrian
(photos by Adrian)