We couldn't wait to experience the infamous and surreal Antelope Canyon…finally. After all the pictures and videos we've seen and we were about to see them first hand!
Antelope Canyon is a slot canyon located on Navajo land, just outside Page Arizona. I had no idea what to expect. I have to admit it I was thrown a bit after seeing a Power Plant in the middle of the desert on the way. I was definitely intrigued to see what this sacred site had in store for us.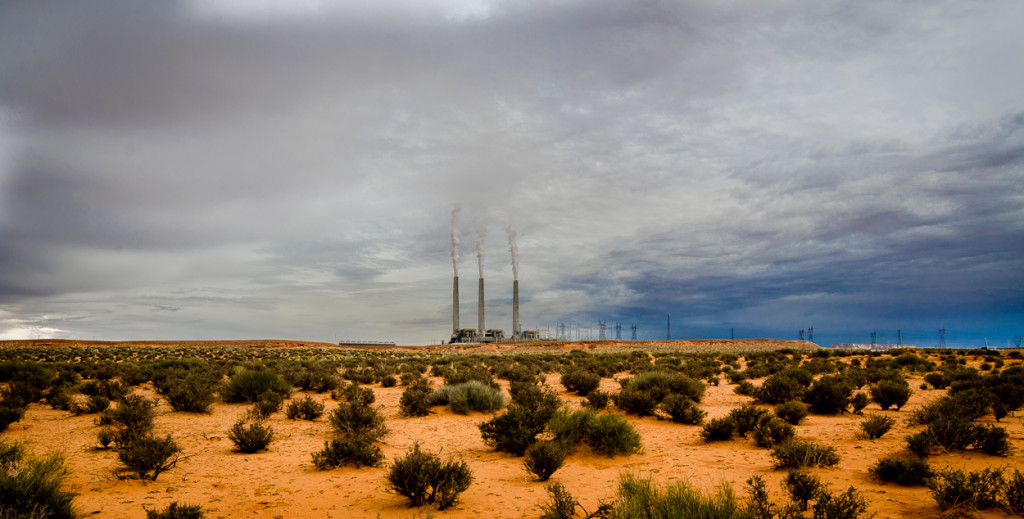 We arrived in the afternoon, parking Lady Jane in the large dusty parking lot.  We had a choice of either the Lower or Upper Canyon tour.  We decided on the Lower Antelope Canyon tour with Navajo Nation Tours.
Tours run every 20 minutes and are usually kept to a small group (reservations not required).  After purchasing our tickets we met our tour guide "Charlie" – a Native American Indian with a wicked sense of humor.  Charlie shared the  "do's and don'ts" and then led us about 100 yards deeper into the desert and finally to the entrance of a huge slot in the ground.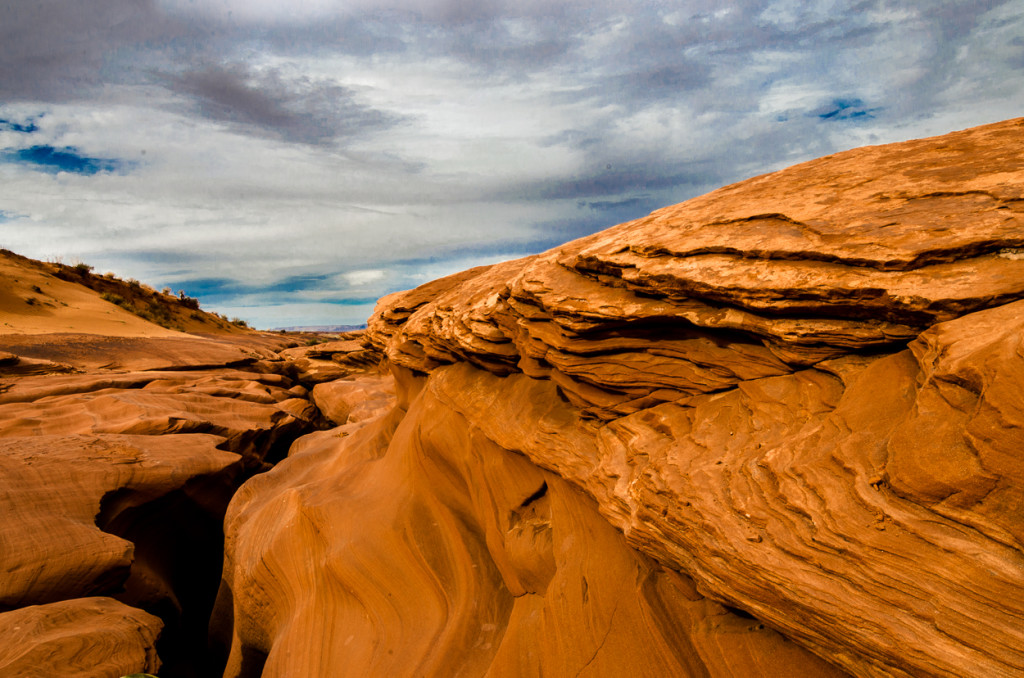 A true photographers dream from the first step until the last…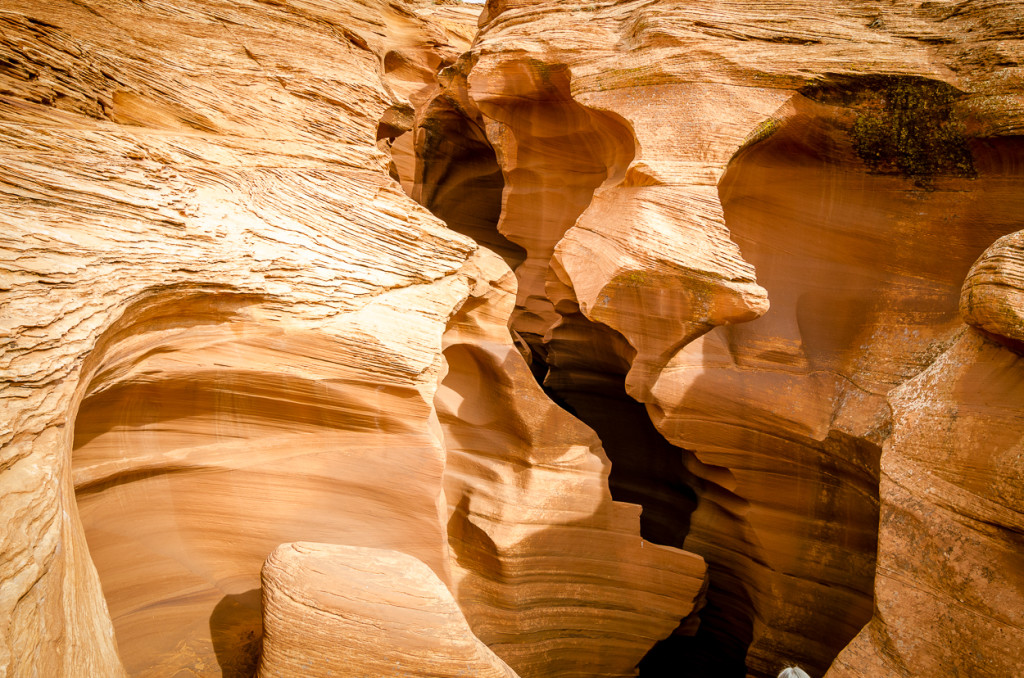 We began our steep decent down a metal staircase (about 20 steps or so).  FYI – be prepared to walk down (at the beginning) and up again (at the end) – but nothing to crazy.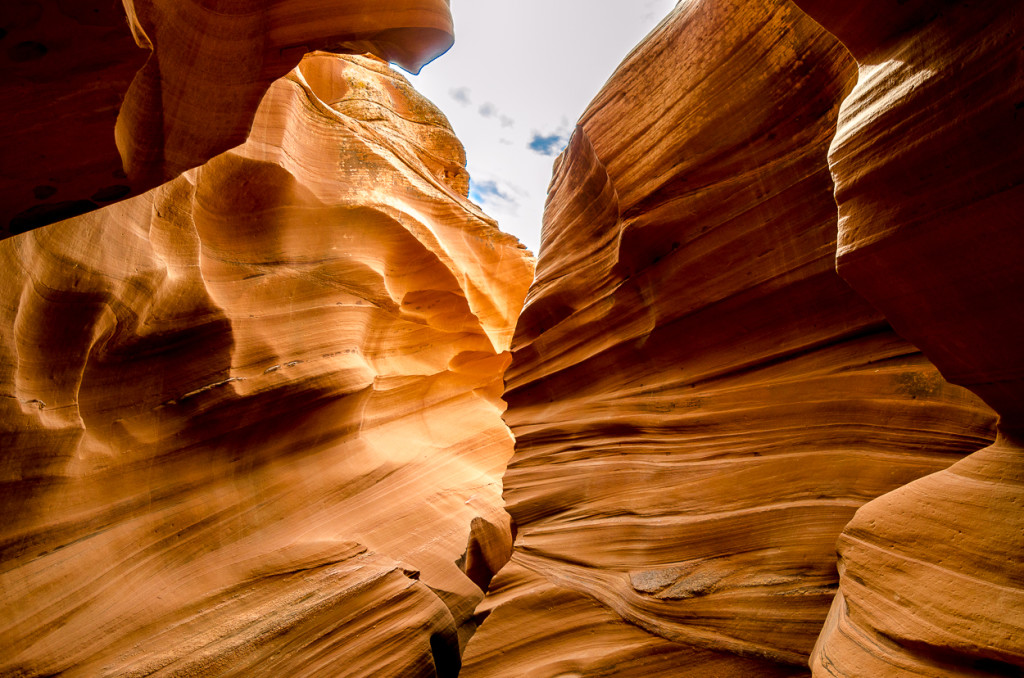 I can't begin to tell you how beautifully amazing this particular slot canyon truly is – I was in awe.  My heart was instantly at peace and my mind's eye was open to all the wonders the canyon had in store for me. I won't bore you with the plethora of ways of describing the canyon.  So, I'll just show you…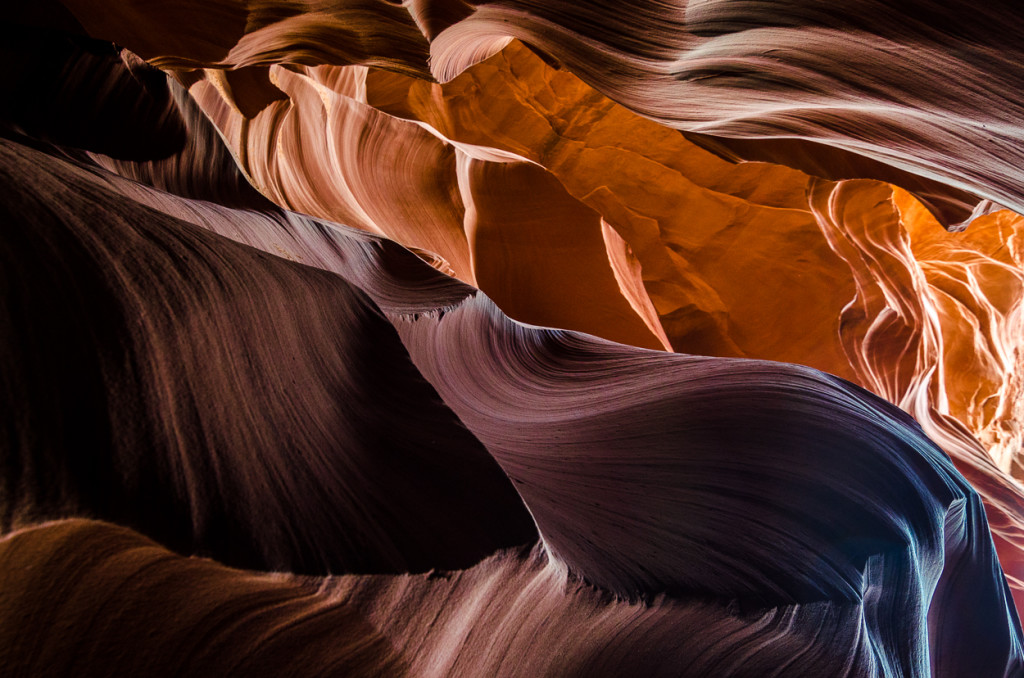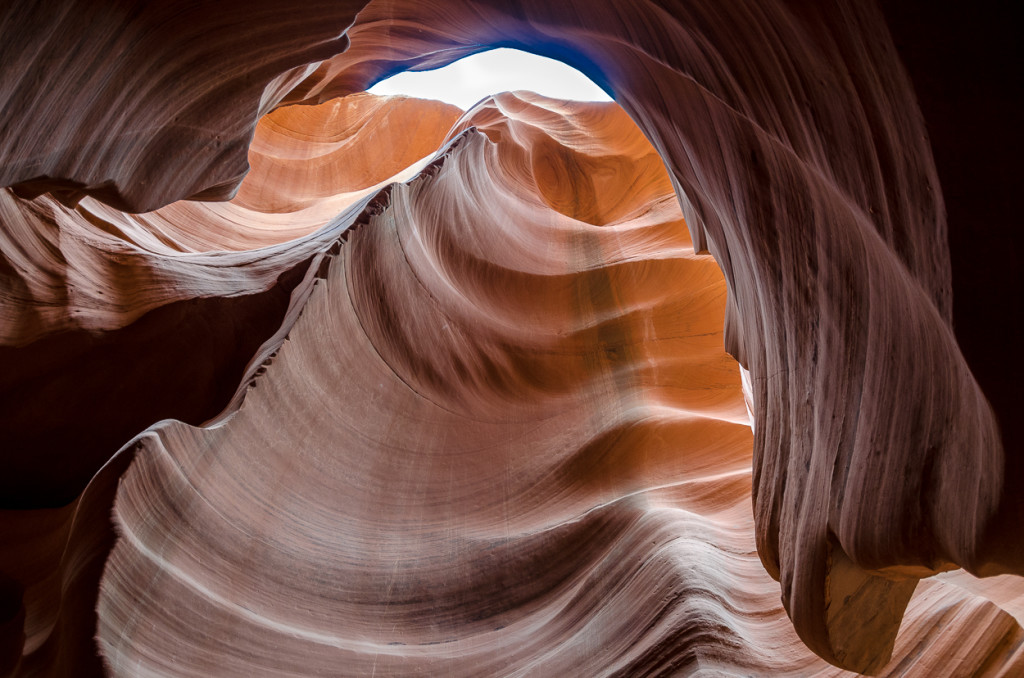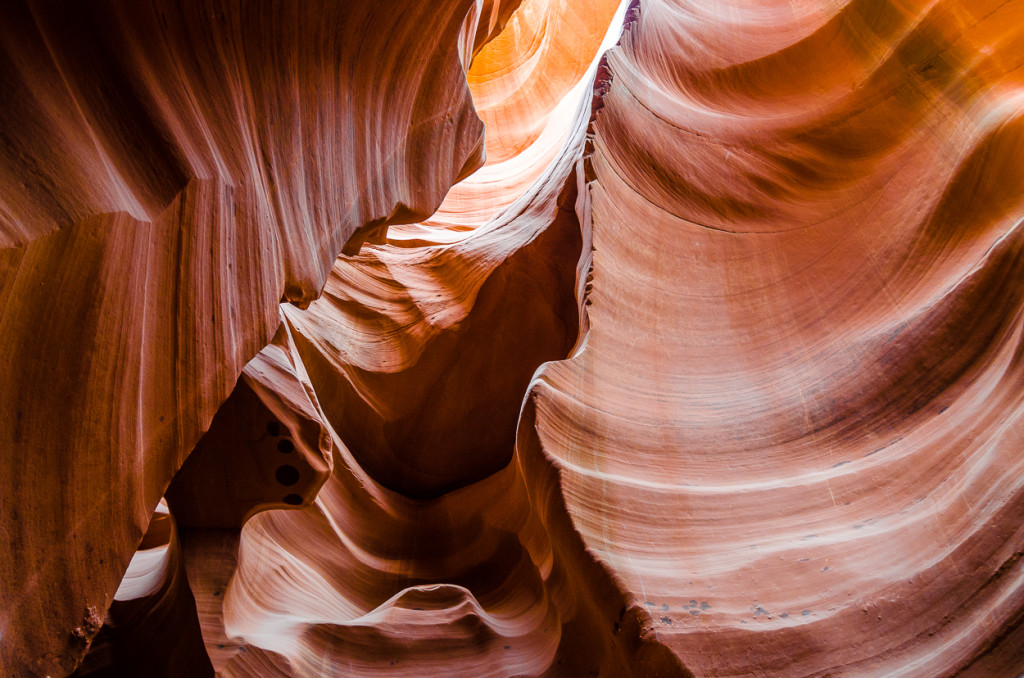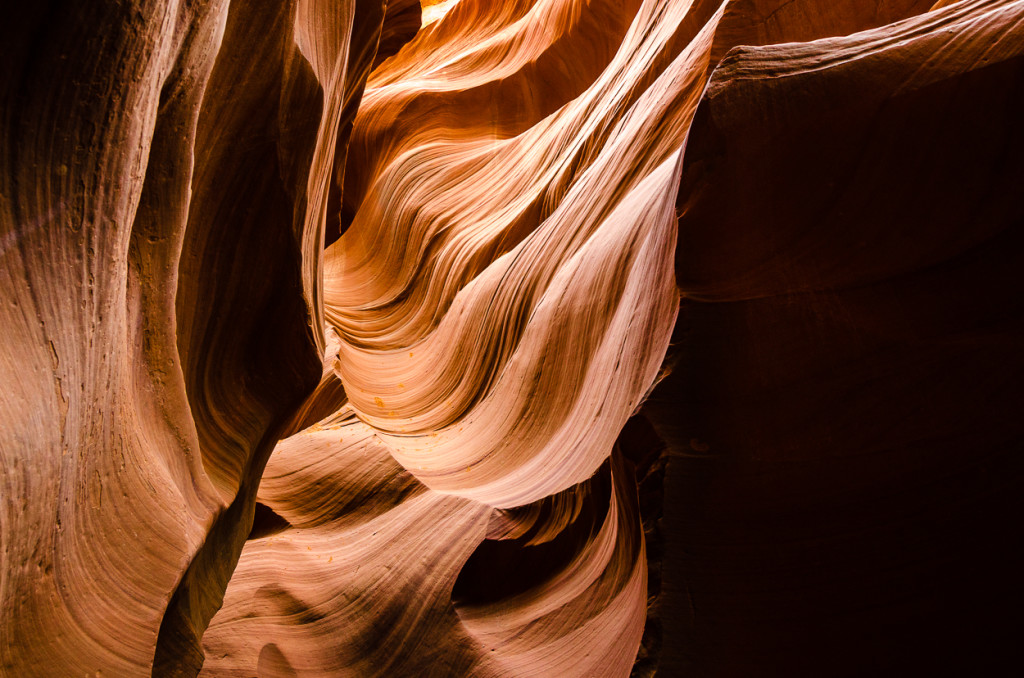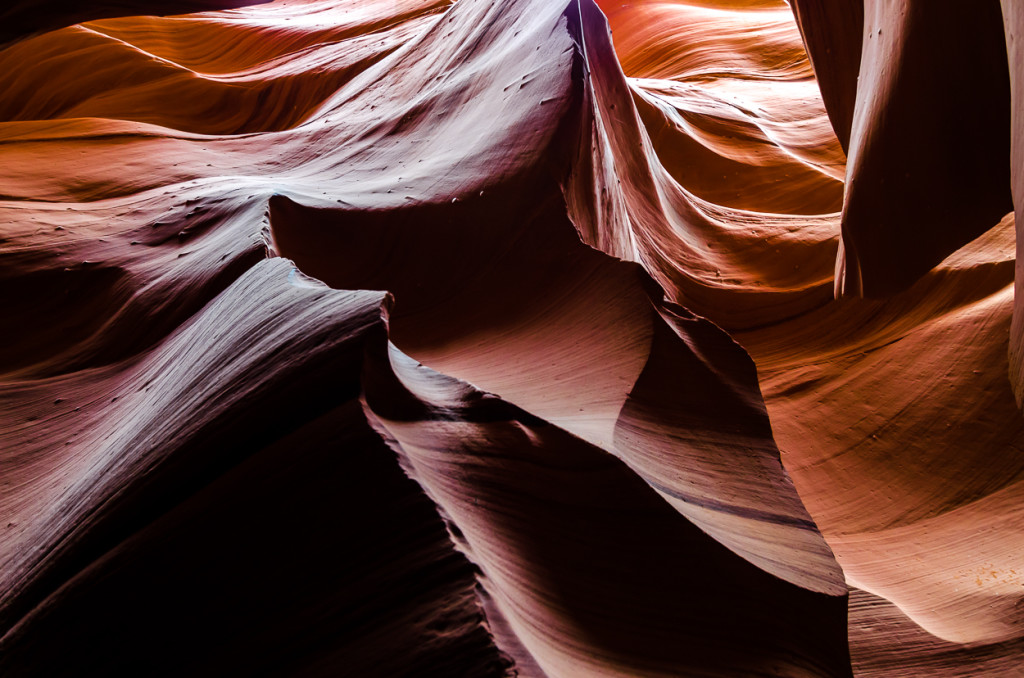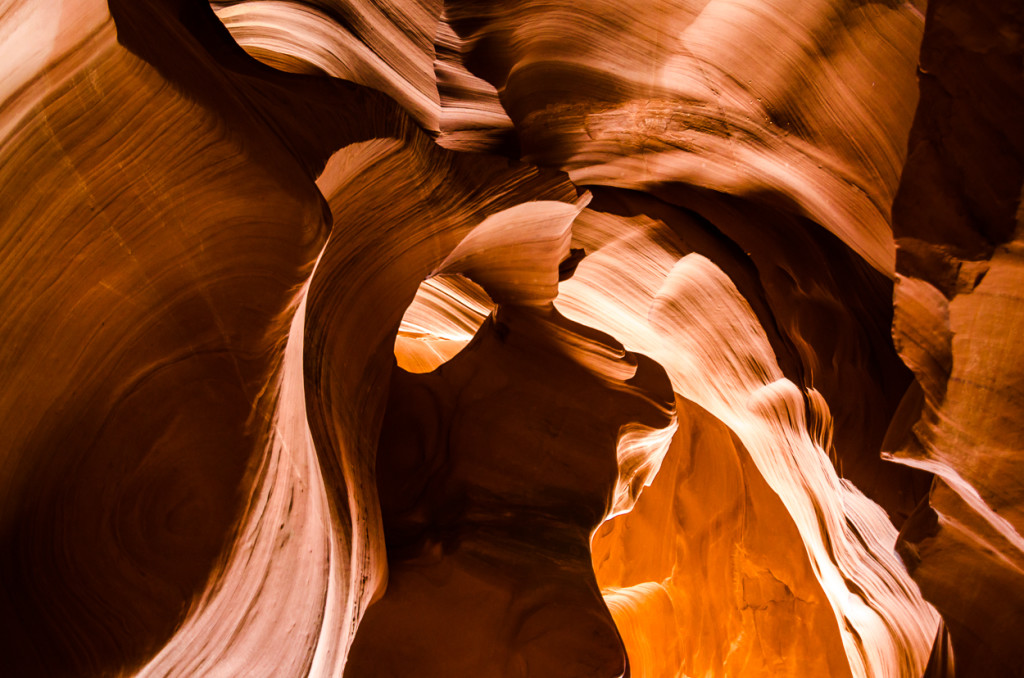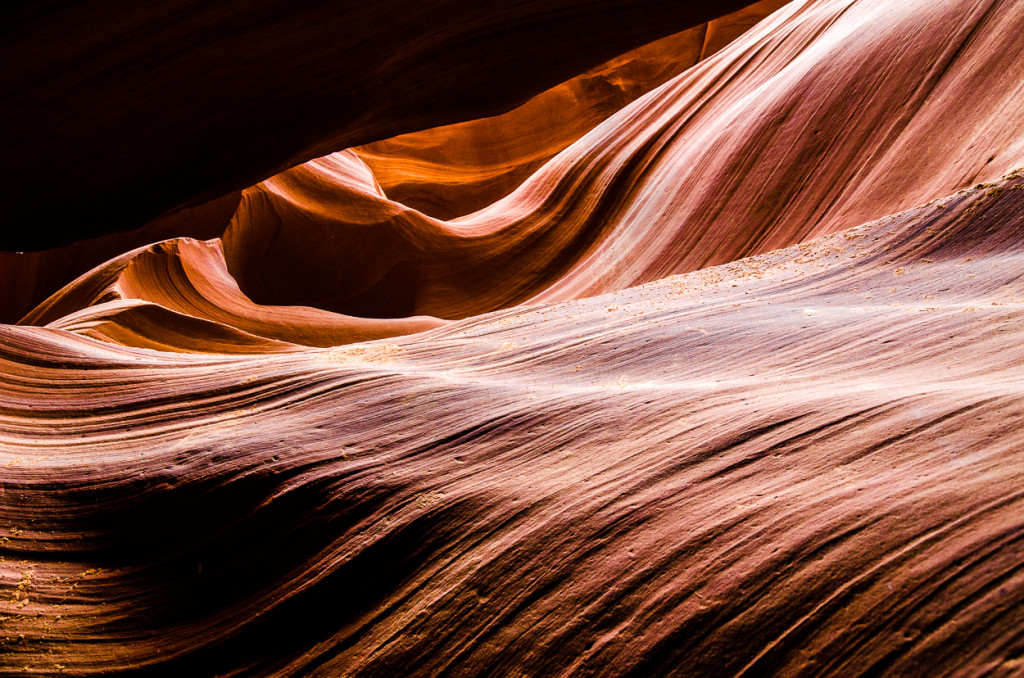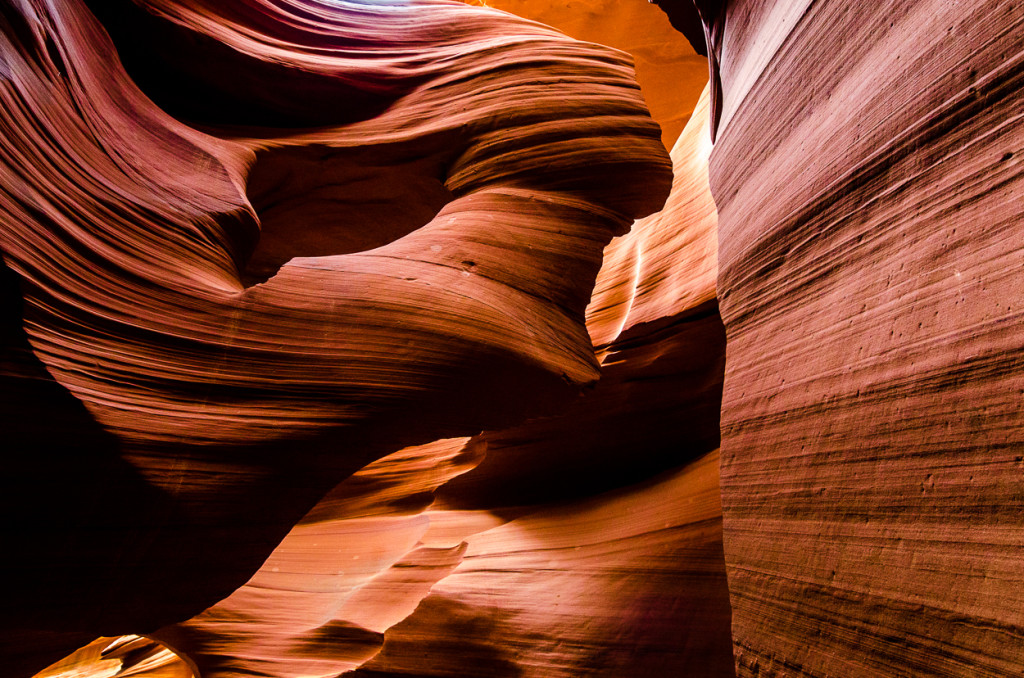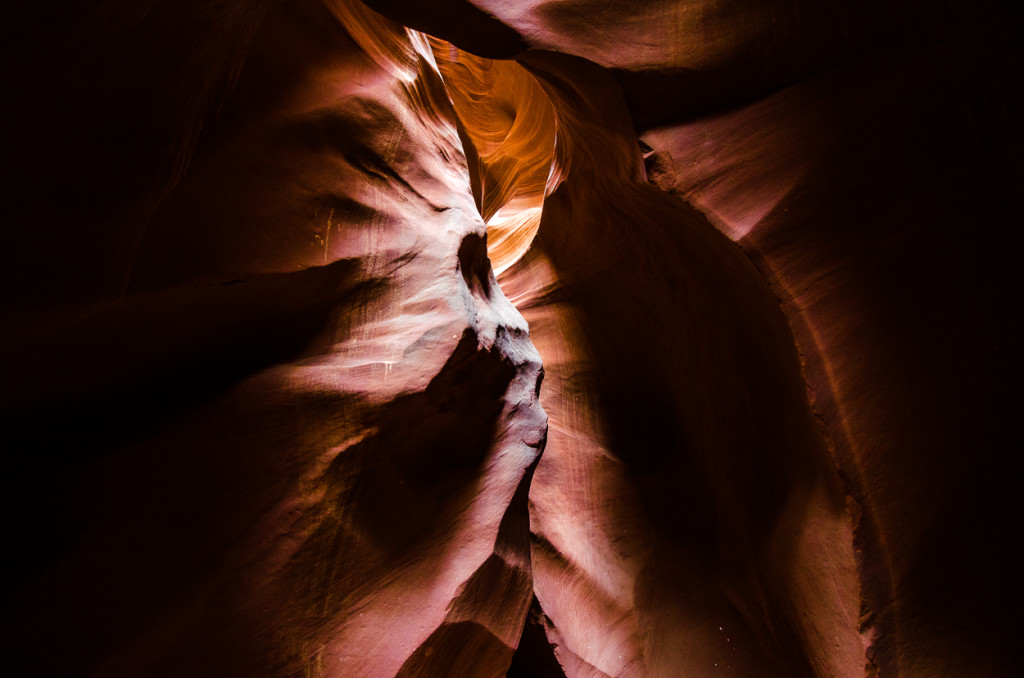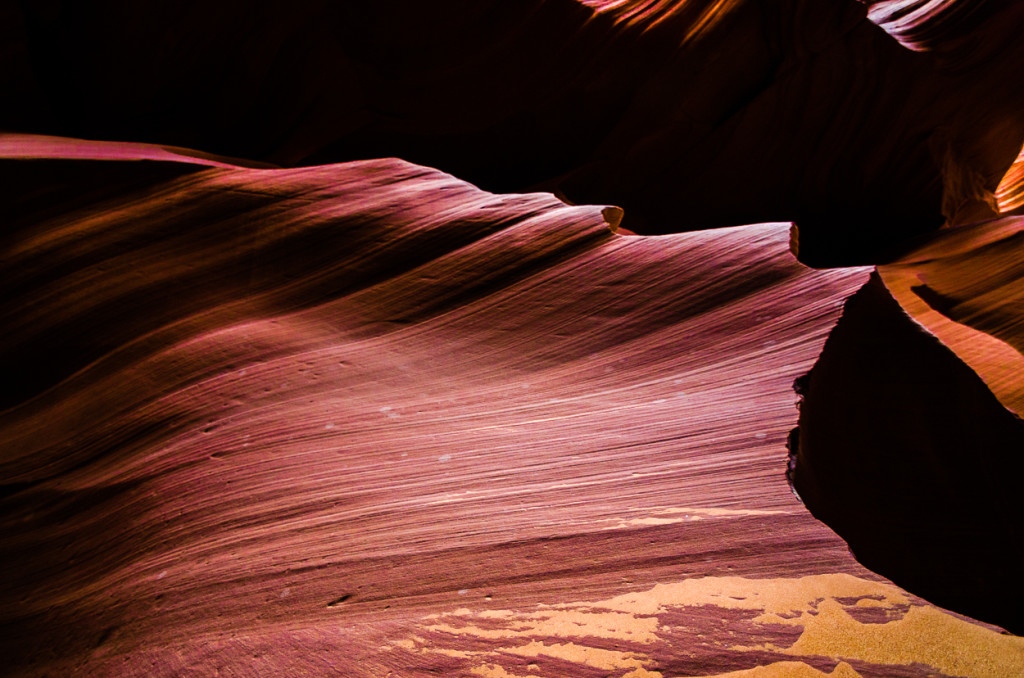 I hope my pictures peaked your adventurous curiosity enough to make you want to plan a trip of your own to the beautiful Antelope Canyons.
I would love to see some of your own pictures or hear about your own slot canyon adventures, down below.
-adrian
(photos by Adrian)