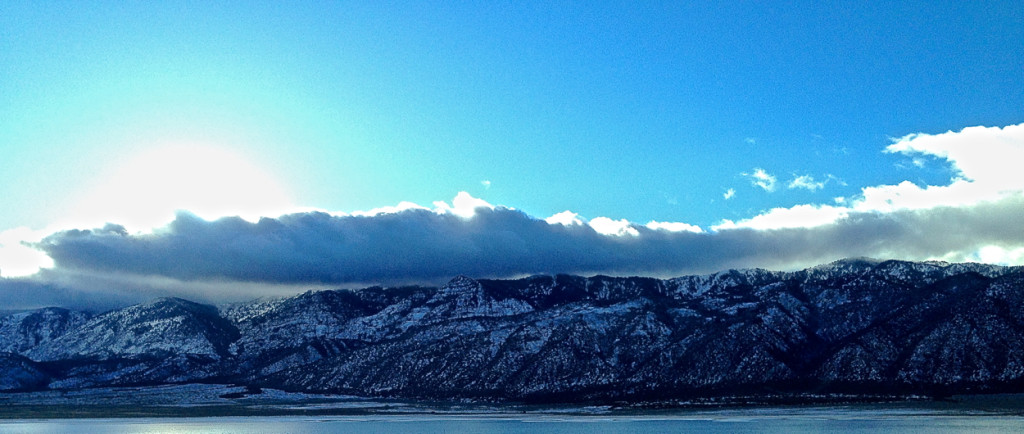 WHAT WE LOVED ABOUT PARK CITY
OUR ADVENTURES
2015 was not the best year for snow but we still had a great time skiing at Park City Mountain Resort.
We bought ourselves  cross country skis for Christmas and spent many wonderful days skiing the extensive network of trails in the area. White Pine Touring company is a great resource for trail information.
Rob's Trail was one of our favorite hikes (this rated high with Sophie, she led the pack on this one).  It's a 4 mile round trip climb through Aspen groves with the reward of a panoramic view at the top.
FAVORITE RESTAURANTS
We enjoyed having a tea and a snack at Atticus Books and Teahouse.  It has a funky, fun vibe and a great selection of loose leaf teas.
The Loco Lizard Cantina had several vegan items on the menu (or at least that we could alter to make vegan).  The chips and salsa were especially tasty.
We stopped by Squatters Roadhouse Grill most Sunday's for a vegan breakfast of scrambled tofu, potatoes and toast.
WHERE WE STAYED
The Park City RV Resort worked nicely for us for the three months we stayed in the area.  They have affordable monthly rates and are located close to the slopes.  The staff is very helpful and friendly.  The pad sites are nothing to write home about though, not much space between units.  They did a great job of keeping the snow cleared. Rating:  3/5 stars
OTHER FAVORITES IN THE AREA
We kept up with our daily workouts, when not skiing, at the Silver Mountain Sport Club and Spa.  Rating:  3/5 stars
We did most of our shopping at the local Whole Foods store, however, the Fairweather Natural Food Store had a great little cafe and ready to-go vegan sandwiches.  We always try to support the local stores that are in line with our values (organic, locally sourced products, etc..,) when possible and Fairweather was no exception.
One of the nice things about Park City is its close proximity to Salt Lake City.  Both our girls lived in the city at the time so we spent many days exploring the area.  We enjoyed eating at Sapa Sushi, Rusted Sun Pizza, Red Iguana; visiting the Contemporary Art Museum and the Wheeler Farm.